HIGHLIGHTS
Optimized delivery of silver ions to the body using the patented Opti-Silver™ technology
Kills germs and bugs like the cold/flu†
May support a healthy immune system†
Skin and Wound Care†
Kills bacteria, viruses, yeast and parasites†
Non-GMO, Vegan, & Gluten Free
Proudly made in the USA.
Pure silver ions, not colloidal silver particles
100% Safe to use as directed
PRODUCT FACTS
Form: Liquid Spray
Serving Size: 1 spray per 35 lbs
Silver Content: 100 ppm
SUGGESTED USAGE
Adults and children up to 4 years of age use up to 1 spray per 35 lbs of body weight per day.
Spray directly on wounds or scrapes
Can be used as a nasal spray for sinus care
Live A Healthier Life In Just 30 Seconds A Day!
Health Benefits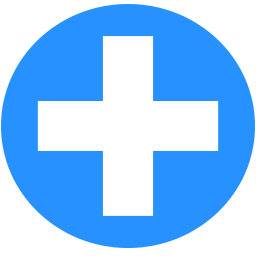 May support a healthy immune system†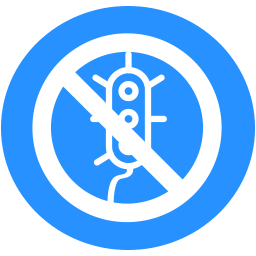 Kills Parasites, and Bacteria†
Shatter pathogens like viruses and yeast†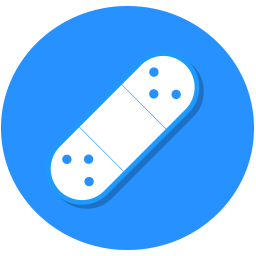 Spray to help aid skin and wound care†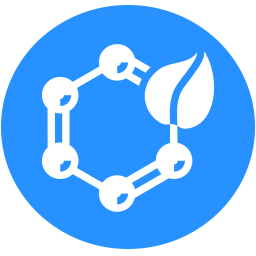 Totally safe to use as directed†
Why silver could be the most amazing precious metal in the world
If you weren't aware silver has been know throughout history as natures very own antibiotic and lately it's become a popular alternative to common health problems like infections or the cold.

The Phoenicians and Greeks knew that storing water and oils in silver containers preserved liquids. For the same reason drinking from a silver cup was the healthier than drinking from ceramic, glass or copper cups. Hippocrates, considered by many to be the father of medicine practices, ground silver into powder and drank it with his water. Also, during ancient times we see the use of silver spoons and silver coins in milk to preserve it and keep it clean.

Silver supports the body in so many ways but the key component is it's direct affect on cellular respiration. Recent research has revealed that silver has been shown to choke out pathogens, like bacteria, causing them to essentially suffocate and die.

There's a reason that silver supplementation, in addition to an overall healthy lifestyle and diet, is being called the new latest breakthrough in the wellness community.
Can silver help you? What's the best form available?
What Silver Is Best?
Silver has been used throughout history to stop the spread of disease and was used as natures antibiotic up until 1940, when antibiotics were introduced.

Today silver is available in so many forms, with so many labels it can be confusing and difficult to know who to trust.
To make it easy, there are basically three types of silver products on the market.
Ionic Silver
Colloidal Silver
Silver Protein

Ionic Silver
It's important to understand that the active compound in silver that kills germs and bugs is the silver ions. Ionic silver is far superior to colloidal silver in delivering silver ions to the body because it's specifically designed to carry and deliver those ions straight to the target area for optimal results. Delivery of silver ions is what matters the most - and that's where ionic silver blows all other silver products out of the water.

Colloidal Silver
Colloidal silver delivers a small amount of silver ions to the body, meaning it's very inefficient and you have to take much more. Only a tiny portion of the silver in colloidal silver is ionic, and to make things worse only a small amount of that is delivered to the body. Colloidal silver is typically made using a hundred-year old process which involves placing two metal rods into a vat of water and then conducting electricity into it.

Silver Protein
Silver protein products contain silver particles attached to gelatin. This is generally made by adding silver protein powder to water. This is often marketed as colloidal silver as well. Silver protein is less effective and you won't experience the true potential of delivering silver ions directly to the body.
Silver Side Effects
Silver is natural mineral that's present in most of our food and even more so in our drinking water (unless of course it's purified water from which the minerals have been removed).
Over 80% of the silver that was in our diets has been lost in the recent decades. The maximum recommended daily amount of an ionic silver like Silver 100 is barely more than the amount of silver that was in the average American daily diet until as recently as about 85 years ago, when the depletion of minerals in our food and water was first discovered.


It would be nice if you could get all the silver you need from food. But frankly, even the healthiest diets are quite low in silver, because only a small number of foods have a significant amount of it, not to mention most of the soils today are depleted of crucial trace minerals.

The big concern from excessive silver consumption is a harmless but irreversible skin discoloration called argyria. The few cases of argyria that exist are the result of extremely irresponsible practices and complete misuse of products similar to colloidal silver.
Finally, an Effective, Safe Way to Deliver Silver Ions to the Body
Silver 100™ Ionic Silver Complex with Opti-Silver™ is the state-of-the-art technology for delivering silver ions to the body. It is designed to surpass all other forms of silver in performance, efficiency, and purity.

Silver 100™ with Opti-Silver™ uses a completely new approach to silver ion delivery in the human body. It's designed to overcome the limitations of colloidal silver and other forms of silver.
The maximum recommended daily usage amount for Silver 100™ contains less silver than may be contained in one or two liters of ordinary drinker water that fully meets EPA safety guidelines. It's less than 25% of the amount of silver that the EPA considers to be perfectly safe for ongoing daily intake.

When using Silver 100™ in accordance with the directions it's as safe as eating and drinking food and water. Silver is well known to be nontoxic to the body when extremes are avoided. The Environmental Protection Agency considers responsible levels of silver in our drinking water to be entirely, 100% safe with no adverse effects to the body whatsoever.
Nutrition & Ingredients
Not All Silver Products are Created Equal
Choosing the right silver supplement for you doesn't need to be complicated. Silver 100™ Ionic Silver Complex stands in a league of its own.


What sets Silver 100™ Ionic Silver Complex apart:
The Opti-Silver™ Patented Process. Unlike all other silver supplements, our Silver 100™ uses a proprietary method of combing silver ions with a stabilizer to deliver silver ions directly to the body for maximum absorption.
Delivery of Silver Ions. Not colloidal silver particles.
Pure taste. This nearly tasteless, tincture can be added to juice or water.
Economical 100-ppm formula. One bottle of Silver 100™ contains as much silver as ten bottles of 10-ppm, so you pay less, and the efficient delivery system means you use far less and get way better results.
Clean, minimal ingredients. Check our label. You'll only find 2 total ingredients. Everything is non-GMO, Gluten Free, and Vegan. Our supply chain is clean from start to finish.
Study-supported benefits. We don't make claims that our product will fix all of your problems. But we stand by the benefits you'll find called out on our bottle for delivering silver ions directly to the body.† Since silver is such a powerful mineral and our soils are depleted of crucial vitamins and minerals, we believe adding it back in makes a big difference.
Made in the USA. We still believe that the best products are made proudly in the USA.
Try it risk free. Buy with confidence when purchasing exclusively from Biowarrior Nutrition. If you're not 100% satisfied with your purchase, we will happily refund your order within 30 days of purchase. It's that simple!
100% Safe. When used as directed.
How To Use
Want to start enjoying the benefits of Silver 100™ Ionic Silver Complex?

Here are a few ways to use it:


It's best to take Silver 100™ straight from the bottle. Spraying into the mouth and holding for a few seconds under the tongue, may help absorption into the bloodstream.
Mix into a glass of filtered water or juice and drink.
Used topically on the skin.
Dropped into the eyes for pink eye.
Can be sprayed into the nose for sinus care.
Vaporized in a nebulizer.
Replace other silver supplements, like colloidal silver, or silver proteins, with this.